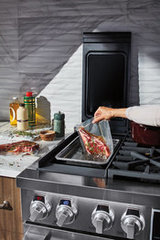 THE CULINARY EXPERIENCE
Come visit the beautiful kitchen designed and created by JC Perreault!
The JC Perreault kitchen will give you inspiration and new ideas. Not only will you discover the Signature Kitchen Suite, where Chef Chuck Hughes and Bob le Chef will prepare some of their favourite recipes, you will also learn all about "sous vide cooking". Come see what all the talk is about! Learn more...
NATUR-EVO FOR EVOLVING
Evolving with you at every stage of your life!
Bonneville Homes will be unveiling this year the latest addition to their popular Natur Series, the Natur-Evo. You will be impressed by the new innovative concept of this model. The house has been designed to evolve according to the needs of its occupants at every stage of their life. How?
Learn more...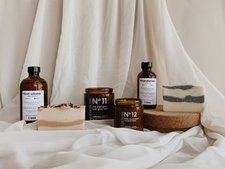 T. Lees fragrance bar
Come and experience the wonderful world of fragrances.
T. Lees is a Montreal based business that specializes in handcrafting nature-inspired soy wax scented candles and luxury soaps. Various workshops will be offered over the course of the expo. A fragrance bar will be onsite where you can develop a custom fragrance blend to be used to create a home fragrance mist or your very own soy candle. A pop-up version of their boutique will also be onsite, definitely not to be missed!

Click here for the workshop schedule.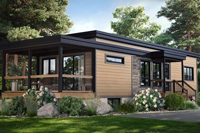 Micro-Housing signed by Confort Design
Treat yourself with ingenuity and peace of mind with the Micro-Housing concept of Comfort Design!
Maisons Confort Design is a manufacturer of high-end, manufactured homes and micro-homes based in Mascouche. The manufacture of these houses is done in a high-tech environment protected from the weather and ensures a quality much higher than that built on a construction site.
Learn more...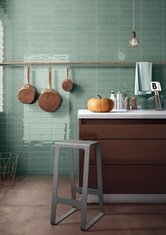 CENTURA
The choice of designers!
Since it's foundation over 80 years ago, Centura has maintained a clear, guiding mission: to provide our customers with the very best in wall and floor coverings across Canada. It's showrooms in Montreal and Quebec City offer bright and airy spaces that allow you to discover it's wide range of ceramics, porcelain, mosaics, vinyl, carpets and laminate floors. It's tool centres also offer all the equipment and products necessary for their installation.

Come and meet our design and technical advisors who will guide you in making a wise choice! (Booth 853-854)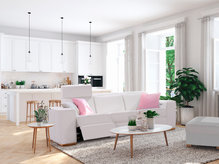 JC PERREAULT
6,500 square feet of furniture, appliances and novelty this year, a culinary station with demonstrations by Chuck Hughes, presented by Signature Kitchen Suite!
JC Perreault is proud to participate at the Montreal Fall HomeExpo for a 6th year in a row. Its "Espace Ambiance" is a unique creation where you can discover the latest trends in home appliances, furniture and decorative items. JC Perreault is the largest high-end furniture retailer in Quebec, and demonstrates this through the design of living rooms and bedrooms that make visitors feel at home.

Come and meet our design consultants at booth 1100!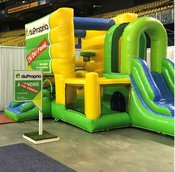 DUPROPRIO Family Zone
The kids can come have fun at the free DuProprio playground! The nearby lounge area lets parents take a break while keeping an eye on the kids!
SGC Synthetic Grass & Composite
Our mission: Reducing maintenance and costs to a minimum!
We're excited to announce that we will be attending Montreal Fall HomeExpo this year and will be exhibiting at booth 963! We cordially invite you to take a detailed look at our outdoor products and discuss your needs and ideas with us. We look forward to meeting you there!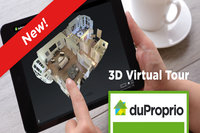 Duproprio
3D virtual tour, just as if you were actually there!

Forget about traditional visits! DuProprio now offers potential buyers the possibility to take a 3D virtual tour of the properties they are interested in, just as if they were actually there! Thanks to this high realism service, visitors can explore the space 24/7 without having to travel there.